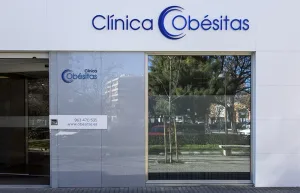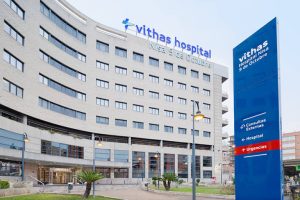 ---
Clínica Obésitas Valencia brings together an outstanding team of professionals. Directed by Dr. Jose Vicente Ferrer (Click HERE to see Dr. Ferrer's profile and extensive experience and qualifications), it brings together prestigious obesity surgeons, nutritionists, behavioural psychologist, expert anaesthesiologists, dieticians, endoscopist, post-bariatric plastic surgeon, as well as leading professionals in the fields of endocrinology, cardiology, rehabilitation and radiology.
The Surgeons are experts in Bariatric and Metabolic Surgery.
High technology operating rooms in Hospital Vithas.
The most advanced systems for minimally invasive laparoscopic surgery.
High level of professional and technological qualification.
Hospital stay of 24-48 hours and return to a normal life in 7 days.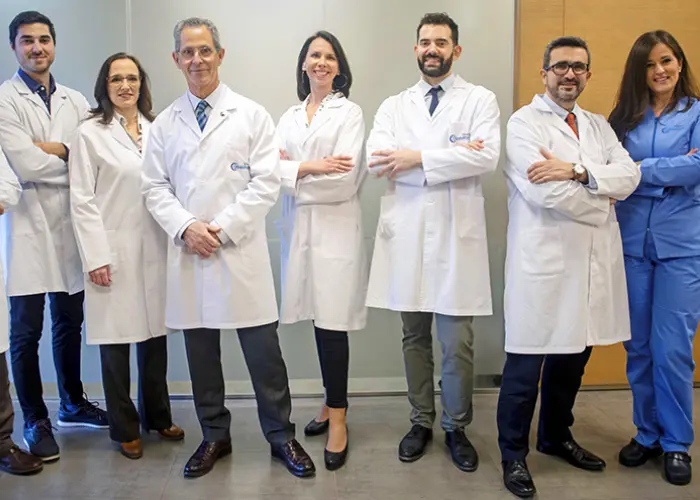 ---
SAMPLE SCHEDULE
Before you travel:
You will have a video meeting with your Surgeon.
You will receive a diet plan in the weeks leading up to the operation.
Day of Arrival:
You will be collected from the airport and taken to your hotel.
In the afternoon, you will be met by a representative from Obesitas at the hotel and taken to the hospital.
You will be given instructions for fasting and appointment times for Tuesday.

Consultation with the Surgeon.

Consultation with the Nutritionist.
Day 2:
Pre op tests (blood tests, ECG, X-ray, etc.).
Hospital admission for gastroscopy.
Day 3:
Hospital discharge for gastroscopy.
Re-admission for surgery (performed by two expert Surgeons and an Anaesthesiologist).
Hospitalization for 24-48 hours.
Day 4/5:
Hospital discharge.
Consultation with the Psychologist.
Return to your hotel to continue recovery.
Day 5/6:
Recovery in the hotel, with monitoring by the hospital team and telephone contact with the Surgeon in charge.

The patient is free to take short walks to aid the recovery process.
Care of possible complications and up to 10 days of re-admission.
Day 7:
Check up with consultant.
Travel to the airport for your return home.
---
Aftercare in Ireland: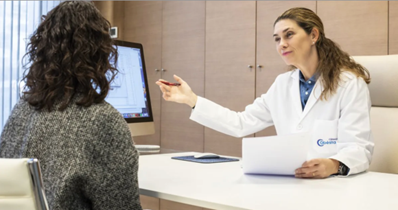 Clínica Obésitas will be available for questions (for the first month after the operation by email, telephone or WhatsApp).
Direct telephone number with one of the surgeons who participated in the surgery (for the first month after the operation).
Video Consultation one month after surgery with the bariatric surgeon.
---
Post Operation Care Package Options:
Private Remote Care Package (€950)

Video consultations with the surgeon, psychologist and nutritionist after surgery. Video Consultation will be scheduled at 3 months, 6 months, 12 months, 18 months and 24 months
This care package ensures the patient is following the recommendations from the consultant, nutritionist, and psychologist.
The patient can send emails with any questions they may have over this 24 month period.
Patients can be sure that they are assisted through the lifestyle changes and the challenges this can present.

CBD Onsite Care Package (HSE Refunded)

Travel to Spain for a consultation with the consultant, psychologist and nutritionist (nutritionist consultation (€80) is not refunded by the HSE).
You can travel at regular intervals for consultations (3, 6, 12, 18, 24 months).
The HSE will provide a refund for your consultations for this ongoing care.
---
ACCOMMODATION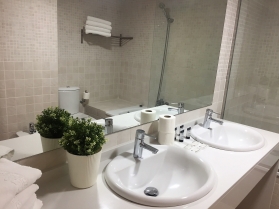 Option 1
The Plaza Picasso Apartments are located in the Barrio de Campanar neighbourhood.
APARTMENT FOR 2 PERSONS (1 bedroom)
APARTMENT FOR 3 PERSONS (2 bedrooms)

Buffet breakfast available – 8 €

1 cleaning, change of sheets and towels included.
---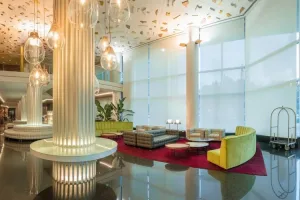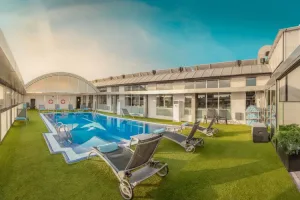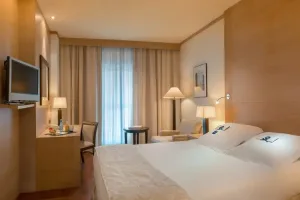 Option 2
10 minutes by taxi from the Hospital. Average taxi cost 13-15 euros.
Excellent location next to the Palau de la Música, and Les Arts Reina Sofía y Ciudad de las Artes y las Ciencias, and extensive Jardines de Turia.
Double Single or Double Use with/without breakfast
Option 3
Book accommodation using booking.com to find accommodation that you would like to use.
Here is the location of the hospital. We recommend that you book accommodation near the hospital.
Valencia
---
There are direct flights from Dublin (DUB) to Valencia (VLC). There is another airport in Valencia (Castellon), which is about 80km further away. Please ensure you book your flights to the correct airport (VLC).