Travel Abroad and the HSE will REFUND the cost of your surgery
SAVE THOUSANDS COMPARED WITH NORTHERN IRELAND – WE CAN OFFER 100% REFUND ON YOUR TREATMENT COSTS
Amy Leanne Kavanagh
2022-02-15
Cannot recommend surgery now highly enough, from start to finish the service has been absolutely brilliant. From my first contact with chris I was shocked there was a service like this. Until I boarded the plane to Benidorm, Audrey was in constant contact, to make sure I had everything I needed before I landed. The team in Benidorm, Leanne, Scott, Chris and john always looking out for me and keeping us updated and the IMED team of admins, nurses and surgeon's who made me feel comfortable and at home while recovering.. and the team of patients I meet on my travels who made the experience feel like I was with friends ❤️ Recovery is well underway and looking forward to run around with my little girls again in a few more months.. Thank you all ❤️❤️
Christy Corroon
2022-02-11
have to say world class service from Chris and his team. could not have got better service and my knee in great Shape after one week. don't hesitate to contact them brilliant team. thanks from christy Corroon
I had an amazing experience with surgery now, from the lads john and Scott in the mini vans to the girls leanne Audrey and Elaine and then the main man Chris, such a brilliant team everything look after so well. I had a brain operation so very risky stuff but the doctors in imed hospital were second to none, I would highly recommend surgery now, if anyone would like to contact me feel free to chat about my experience no problem. till next time god bless, keep up the good work, Andy
First class service, from departure, arrival, and every hospital appointment. Chris and Leanne arrange everything, Scott and John, collect and deliver you wherever you need to be, and Martina is present for translation at every appointment. I had my left hip replaced in November, and because of Osteo-arthritis, I already know I must have right hip replaced. I am happy that I will be returning to Spain with Surgery Now, because the quality of treatment, follow up treatment and physio, and care and attention is second to none. I cannot recommend them enough, and if anybody wants personal testimony, please feel free to contact me. If you know anybody living in pain, on a waiting list for surgery, tell them about Surgery Now, a genuine professional company who provide a fully serviced solution to NOT living in pain.
Caroline Mckinney
2021-12-14
well where do I start to emphasise just how amazing this team is , Chris I could barely speak to you I was in that much pain with my back on our first phone call, u were a wealth of knowledge u put my mind at ease from the word go 😊 . you helped me make the hardest and best decision ever which wasn't easy by any means to travel abroad for surgery. Eileen😇 from meeting you at airport you were like an angel to me making sure I had everything I needed when arriving in Spain I'm forever greatful. Noel u got me through the dreaded post op tests and kept me sane wasn't easy as this was my first ever surgery . Mr navarro my surgeon, amazing man. All the nurses who cared for me but especially Melanie in IMeD elche, and Emelia for my wound care in IMeD in benedorm, Leanne and Audrey 😇thanks so much for keeping all my paperwork and appointment s scheduled to perfection from the word go until going home 😎💗. John thank you for looking after my prescription s so well from pharmacy 💊💉and just being so kind. Scott 😎 there's no words you were so good to me ☺️ diet coke , pastries to hospital appointment scheduled to perfection wound dressing s on time everyday 😇😷😷🤕🤕🤠 il never be able to repay you all enough . I'm home pain free for Christmas 🌲 thanks to each and everyone one of you ☺️ anyone even considering surgery or in pain get in touch with the team ASAp 🙏 if iv forgotten anyone I apologise iv got the holiday blues 😎😇😷
Frank Barry back home after 2 weeks in Spain just can't believe it .initially on talking to Chris taught this is just to good to be true. They were just fantastic from the start Chris and his wife Eileen Audrey who was brilliant with all the forms and patient also and on arrival Scott and John who Brough u to your appointment s and really were very helpful and Leanne who was fantastic and really understanding Martina who was the link with hospital and interpitpiter when talking surgeon Overall they r agreat team who just have a gift of being their when u needed them most I am going back to get 2nd hip done early next year and it is great to know that Chris and his brilliant team will be looking after me again thanks for everything frank and mary
Robert Holland
2021-11-30
I'm just back from a knee operation in Spain with Surgery Now, I can't express how well the team looked after me before with all the preparation and booking appointments, during, from collection at the airport to seeing me every day in the hospital during all my appointments and the operation itself and afterwards with my prescriptions and helping me back to the airport and filing in all the forms needed for the HSE. I can't recommend them enough and would encourage anyone on a waiting list to seek their advice, it definitely will be worth it.
Charlene Banks
2021-11-23
My mam recently travelled to Spain with Surgery Now for a hip replacement. We cannot recommend this company enough, from the first call with Chris we knew she would be in good hands. Within 3 or 4 weeks from the first call she was on a flight to Spain, there are not enough words for the care she received before and after surgery. Our only regret is not doing this sooner, after years of pain she is now on the road to a normal quality of life. Big big thank you to leanne also, who was only a phone call away if my mam or dad needed anything at all, leanne and chris are a credit to the company. Thank you.
Christy Butler
2021-10-20
if anyone is thinking about using this sevice i would highly recommend. after suffering a knee injury and getting nowhere after 6 weeks i made contact with chris and within 2 hours he got things moving, when i got told it could be 6 months to 2 years here waiting i had to get things done for my own peace of mind, and to get back on my feet, and the team at surgery now made it an ease to get things sorted, after having a knee reconstruction overseas i can finally be on the path to recovery not waiting on a letter to come through the door. so thanks to all at surgery now, chris, eileen , leanne, ekatrina, scott and john it was a pleasure meeting you all, thanks for everything.
Geraldine Kelly
2021-09-30
Surgery now is Ireland best kept secret! Within 4 weeks of making initial contact with Chris I was on that plane to Benidorm for a full knee replacement. All the pre departure medical paperwork was streamlined and taken care of ensuring it was a hassle free process from start to finish. Any requests were actioned promptly and as I was travelling alone(and extremely anxious) from the onset I was made to feel part of the surgery now family. Thank you to Chris, Eileen, Ekaterina, John, Scott and all the team at the IMED levante hospital. Saving the best to last.. A massive thank you to leanne the patient coordinator for all her hospital visits and breakfast assistance. Leanne's smiling face would lift anyone's spirits. Everything leanne undertakes is done in a professional, efficient and timely manner and she is always willing to lend a helping hand. I felt in the most capable of hands and appreciated the personal touch more than words can say. I'm 6 weeks post surgery now and recovering very well with an incision that is already fading. All that is left to say is keep up the amazing work you all do and thank you for everything. Geraldine Kelly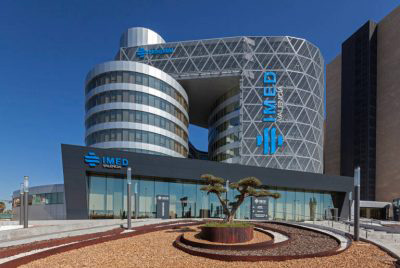 Valencia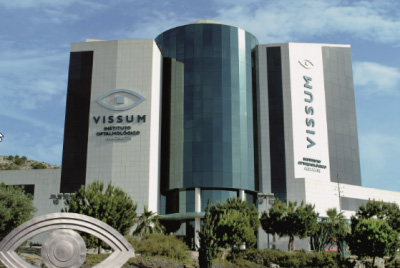 Alicante
Vissum, Ophthalmic Specialties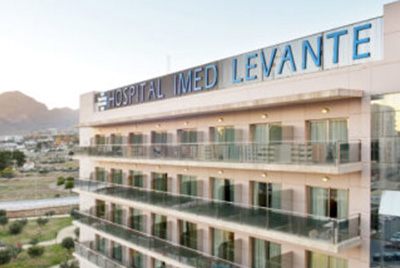 Spain
IMED Hospitales, Multiple Locations
Get your surgery done in 10 days from today!