Fertility Issues….
….It's an issue not many people are comfortable talking about, but it is something that affects more people than you would think.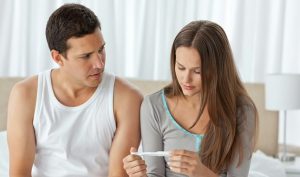 Due to the private nature of the subject, its not something we openly discuss. This can lead people to assuming they are the only ones having difficulty and may lead to feelings of shame or inadequacy.
But this shouldn't be the case. In today's world this is becoming something that affects more and more people. Both a combination of our lifestyles, pollution and the trend to delay having children while pursuing our careers, have created a scenario where fertility issues are becoming the rule and not the exception.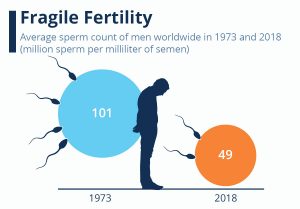 The shocking statistics
From 1973 to 2011, the total sperm count of men in Western countries dropped by 59 percent. This is something that only seems to be accelerating in recent years, with some describing this situation as the next major public health problem. If things continue at this rate then it is predicted that average sperm counts could be approaching zero by the 2050's. And its not just the men who are too blame! Female fertility has also been on the decline. Todays 20-24 year olds are on average as fertile as their grandmothers were at age 35! This is due to the 43% drop in female fertility rates over the past 30 years.
I could spend all day talking about the reasons why this crisis has come about. However to save you all some time a quick summary is the complex combination of the diet we eat, the lifestyle habits and the environment we live in. While there are things we can try to do to protect ourselves from these effects, the truth is that we have all been living most of our lives in this world and probably the damage is already done. However there is some positive light at the end of the tunnel!
What can we do?
As bad as we humans are at creating problems, we are also pretty good at finding solutions! Modern Fertility treatment can help many couples to overcome the issues they are facing starting a family. Reproductive Medicine is the specialty that studies human reproduction, taking into account the conditions that affect the human reproductive capacity. These treatments, both for men and women, can be medical, surgical and assisted reproduction.
In some places this can be a costly process. Thanks to the EU Cross Border Directive, All Irish residents are entitled to travel to another EU country, receive any treatment offered by the HSE, and return home and get a refund for their treatment up to the amount it would cost the Irish government to perform that treatment in a public hospital. This can allow many Irish residents access to In Vitro Fertilisation, Artificial Insemination, Fertility Preservation and many other services.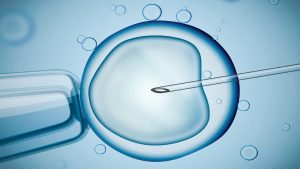 Getting Help
At Surgery Now we assist patients with taking advantage of this entitlement by taking away all the doubt and concerns about travelling to Spain for their treatment. We start by requesting scans and medical reports from the patient. We upload these to the hospital, and we put them in front of a consultant in a private hospital for feedback on the treatment they need. Then we help them with booking flights, airport wheelchair services, accommodation, hospital appointments (consultation, operation, physiotherapy). We meet the patients at arrivals in Alicante airport, provide free transportation to their accommodation, To and From all their hospital appointments, and return them to the airport. We visit the patients every day in hospital to ensure they are doing well, and we address any issues that may arise. Lastly, but most importantly, we do all the paperwork required for the patients to receive their refund from the Irish government. We scan all the documents and email them to the HSE and the patient.
This service removes any doubts or concerns about the language barrier. We have our translators assist to the patient, transportation, booking appointments, booking accommodation, etc. Watch some of our video testimonials to see how people feel about our service. It is a white glove, 5-star service, which is not offered by anyone else to the level that we provide.
If you've been having difficulties then don't worry you are not alone. Surgery Now is here to help you streamline the process, if you like to get our assistance then please call Elaine in Dublin today or contact us via our contact form here.